Turkish tongue twisters
(Tekerlemeler)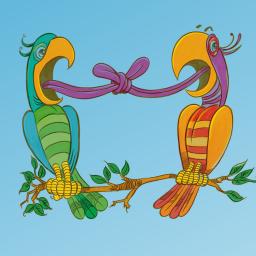 Bir berber bir berbere gel beraber bir berber dükkanı açalım demiş
(A barber told another one. "Let's open a barbershop together!"
Kartal kalkar dal sarkar, dal sarkar kartal kalkar.
(The branch rises the eagle sinks, the eagle sinks the branch rises)
Şu köşe yaz köşesi, şu köşe kış köşesi, ortadaki su şişesi.
(That is a summer corner, that is a winter corner. In the middle there is a bottle of water)
Bu eksi eski eksi
(This sour/lemon is an old sour/lemon)
Aliş'le Memiş mahkemeye gitmiş. Mahkemede mahkemeleşmişler mi mahkemeleşmemişler mi?
(Aliş and Memiş have gone to court. Were they judged or not?)
Bu duvarı badanalamalı mı, badanalamamalı mı?
(Should this wall be whitewashed or not?)
Kırk küp, kırkının da kulpu kırık küp
(40 jars with broken handles)